Yesterday I pulled myself together, created PAD files for Confidential (here, here and here) and spent some 30 minutes submitting to some 20 sites. The way I did it was googling pad submission sites list, picked a couple lists with updated links and submitted to the top 10 sites on the list. This morning we were notified by Softpedia that our review was out: http://www.softpedia.com/get/Security/Security-Related/Confidential.shtml
If you're in the software business or if you're just someone who likes to try new software every once in a while, you probably know Softpedia already. IMHO, Softpedia is one out of a very tiny club of "software sites" that stands out because they really generate content and add valuable information for the downloaders.
Two things did stand out when I look at the review:
Confidential was put in the "Security" niche…. now, this is interesting! talking to various friends and advisors, it turns out that Confidential could well fit in the "Compliancy" niche – which kinda makes sense. But "Security", that's a first for us, and probably something to think about 🙂
The reviewer, while being competent and sharp (he got a good understanding on several advanced features, which often require to be explained on the phone), forgot to mention the fact that you can tag files and see the tagging straight in Explorer, as we show in these screenshots: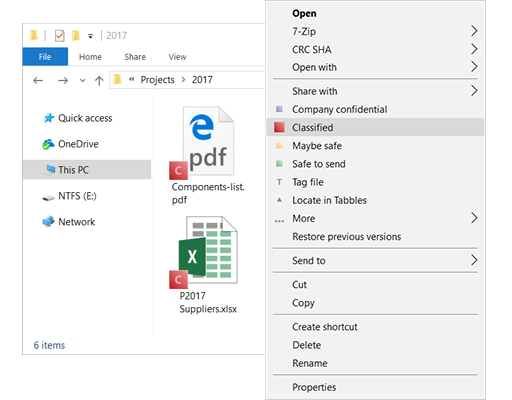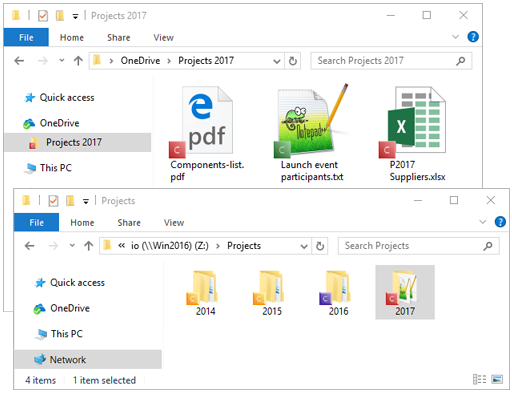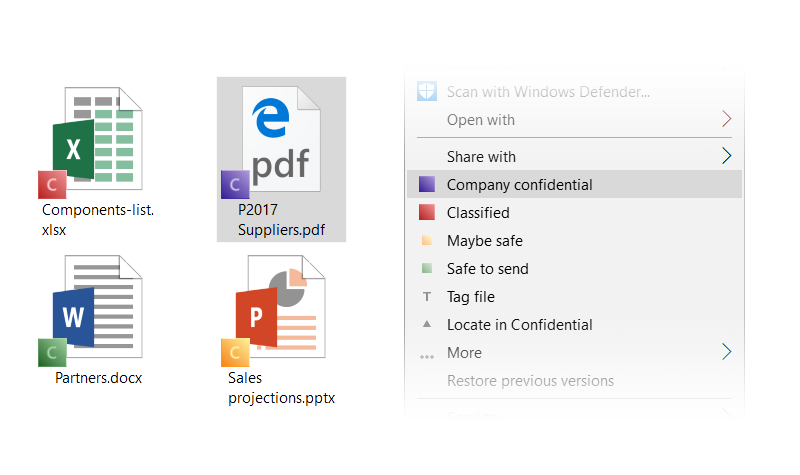 The second issue baffled me, a lot: did he not notice? Didn't he think this was important? Or did the feature not work at all on his pc? :-O The last answer, so the chance that the feature doesn't work on his pc at all, is very troubling as it's far from being impossible. First of all, cause that single feature required developing a cache and sending queries to a MSSQL server, from Explorer's context menu (!!!), but also  because it uses Explorer's OverlayHandlers which have system wide limitation of 15, and since we're using 4 of them, it could be well be that something went wrong there.
I've contacted the reviewer, asking specifically for the reason of my second question, I'll post the response here if it ever comes 🙂