The GDPR solution for unstructured data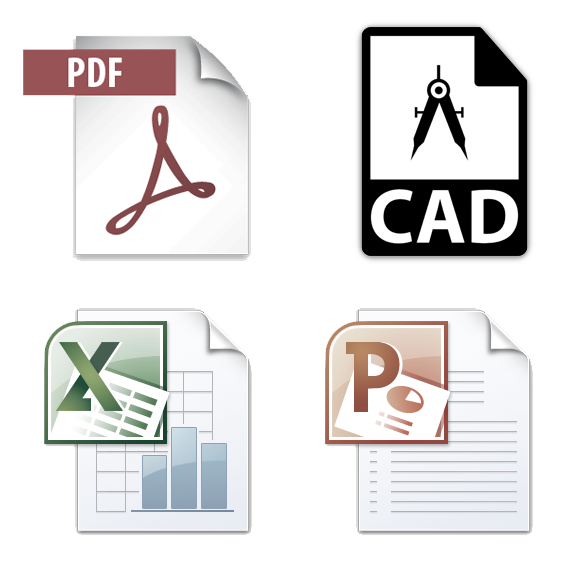 DOWNLOAD
BOOK A DEMO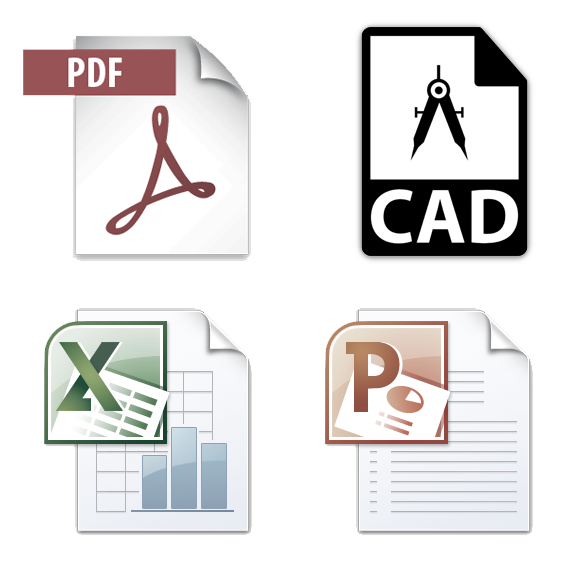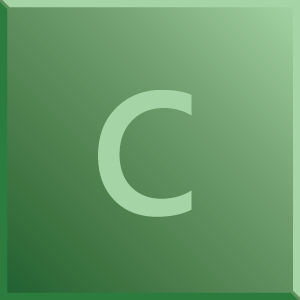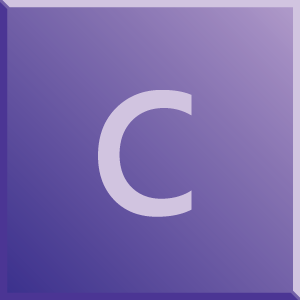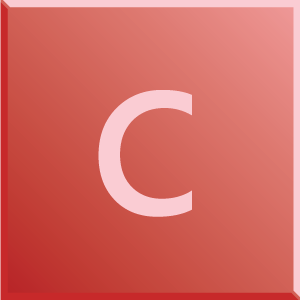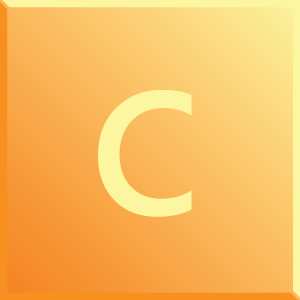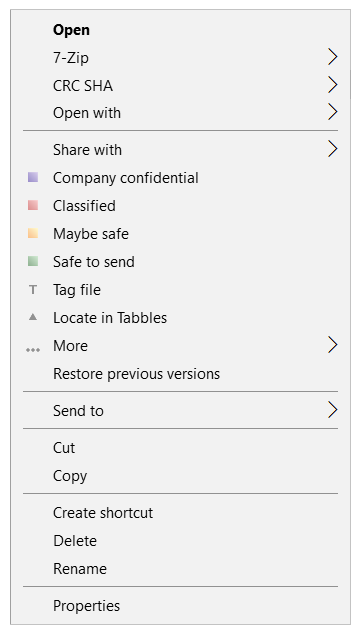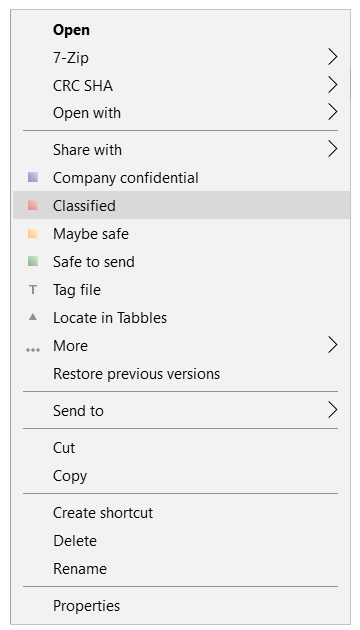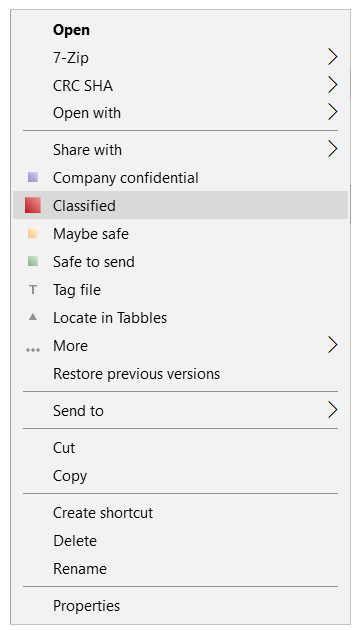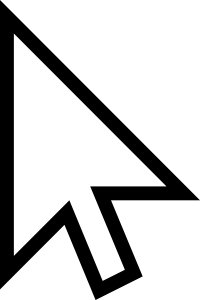 Data loss prevention,
and data compliance,
on your hard-disk,
on shared drives
or in the Cloud.

It solves data compliance requirements and data loss prevention, for enterprises and professionals, for files scattered on hard drives.
Works on local drives, shared-drives and Cloud folders.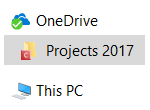 Find sensitive data for a specific person/company or generic, using smart rules, on local disks, shared-drives or Cloud.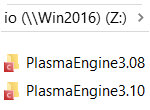 Let your team know what document should be checked on or cleaned up, with tags visible in Windows Explorer.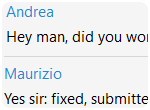 Collaborate and communicate using chat-like comments on documents and collaborative tag-sharing.
Confidential can scrape your drives and tag files that contain sensitive information: your team can visually spot them while browsing folders or find them and group them browsing tags.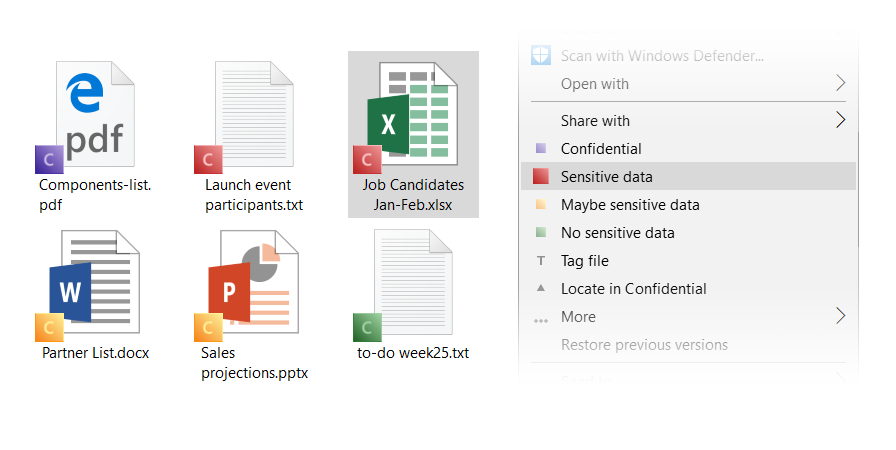 Automatically tag files using on smart rules, based on extendable regular expressions.
Tag files with one click: tag files via the Explorer Context menu.
Your whole team will see what files are confidential (or not) in Windows Explorer at a glance.
Tag any type of file or document, email or bookmark.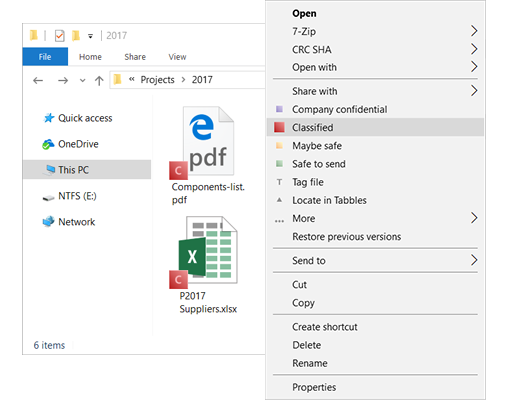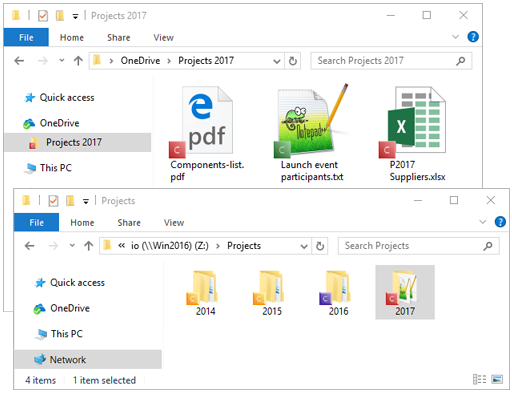 Tag files on local drives, shared  folders and in the Cloud
Supports synchronization services like Dropbox, OneDrive, Box.com, Amazon Cloud Drive etc.
Works with removable disks, encrypted disks, on any files system (NTFS, FAT32, EXT4 etc.)
Create and manage user groups, for different departments or team
Centralized user and license management, import users from ActiveDirectory
Easily manage what you're sharing and with whom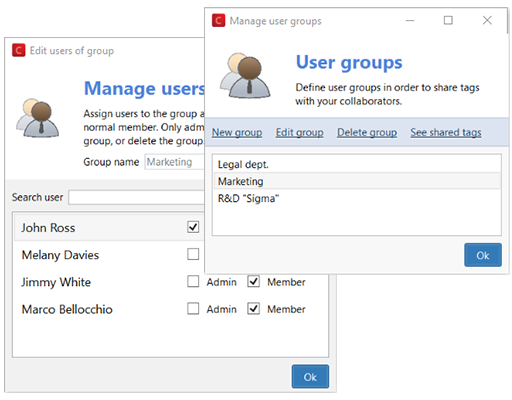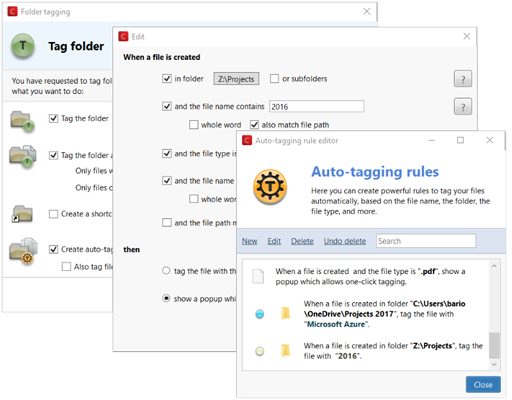 Data-mining: auto-tag files based on their content, name and location – get all your sensitive documents on a whole drive automatically tagged within minutes!
Create auto-tagging rules for folders: Confidential will "listen" and tag each new file you put there
Explorer integration: Confidential "listens" when you move files between folders: the tagging is preserved
Confidential's advanced features

Tag all kind of files (Docs, Spreadsheets, CAD file etc.) in Windows Explorer along with your team, on your hard-drive , shared drive and in the Cloud

Using Confidential's Outlook plugin you can tag your emails and find them along your documents and bookmarks.

Backup or delete project-related files and emails, manage files and projects through tags, across folder structures and drives
Manage your projects, files, email and bookmarks, through tags, along with your team.
Tag files of any kind, bookmarks and Office documents: Confidential integrates with Office and can write tags also into your Word, Excel and Powerpoint documents
Tag Outlook emails: with our Outlook plugin, you can find your emails quickly and intuitively by combining tags. Confidential's user interface, to tag emails supports nested tags, text completion, several sorting modes for tags, and much more.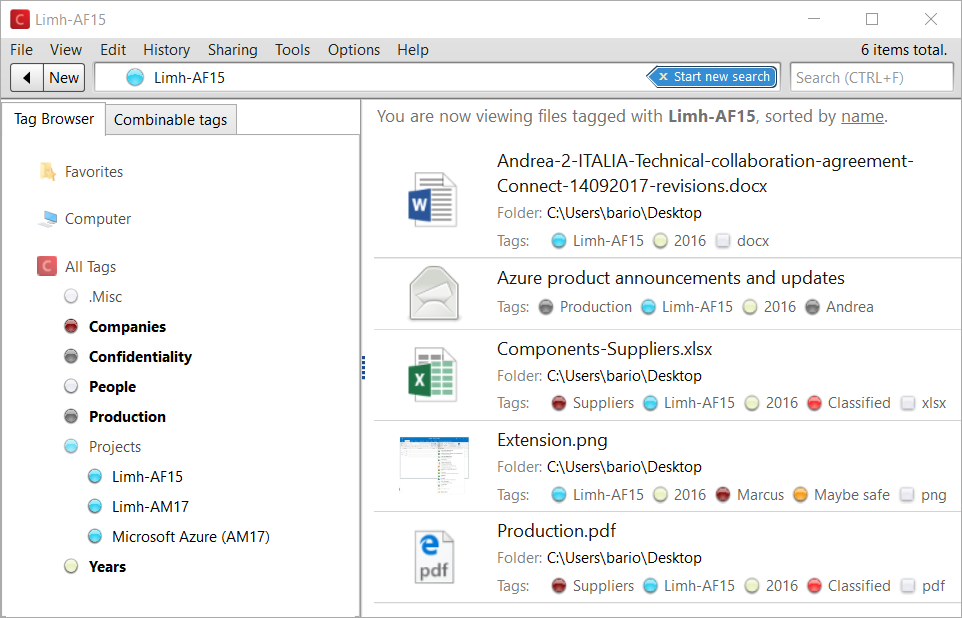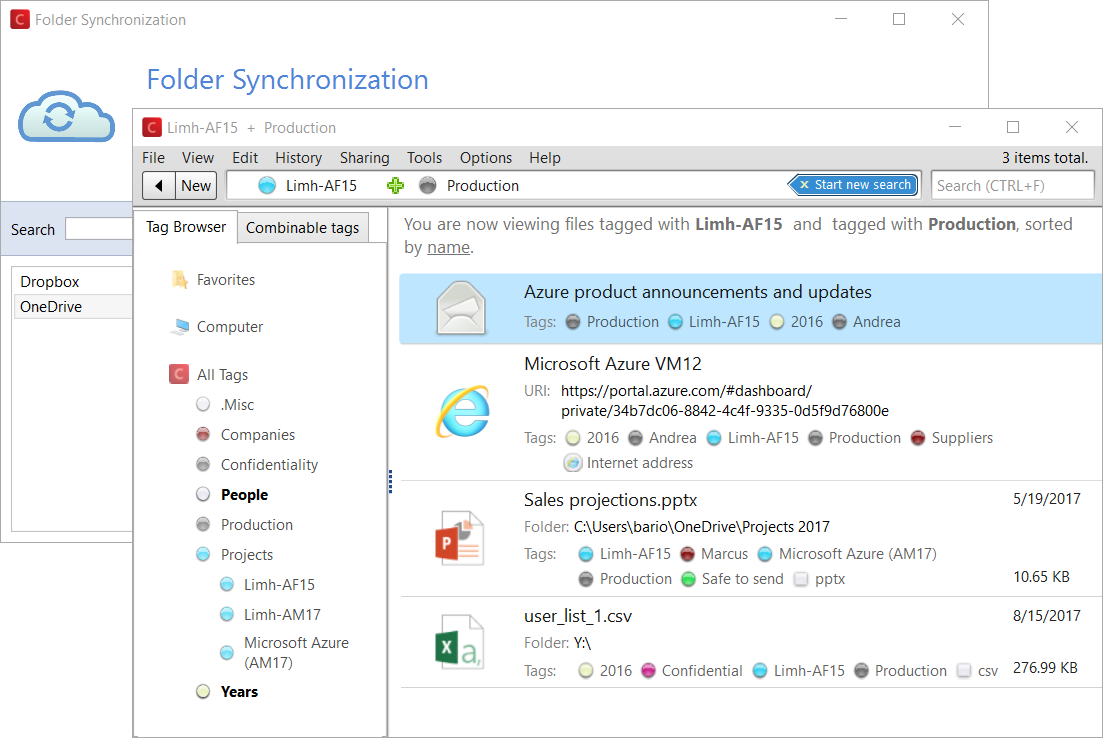 Tag files on local drives, shared  folders and in the Cloud (Confidential supports OneDrive, Dropbox etc.)
Tag emails in Outlook and bookmarks, and group them along with your files
Works with removable disks, encrypted disks, on any files system (NTFS, FAT32, EXT4 etc.)
Light on your server: runs smoothly on Microsoft SQL Server Express up to 100+ clients
Azure ready: deploy a Confidential database on Microsoft Azure in minutes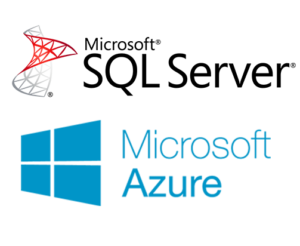 Andrea D'Intino
WHAT NEXT? Dear visitor, please let us know what you would like us to develop next in Tabbles and Confidential. You're
Andrea D'Intino
Automatic creations of tags and rules based on folders Major new feature in Confidential 1.3.1: using this feature you can select
Andrea D'Intino
Dear tagging aficionados, One of the first issues we faced when developing Confidential was how can we quickly tag data,